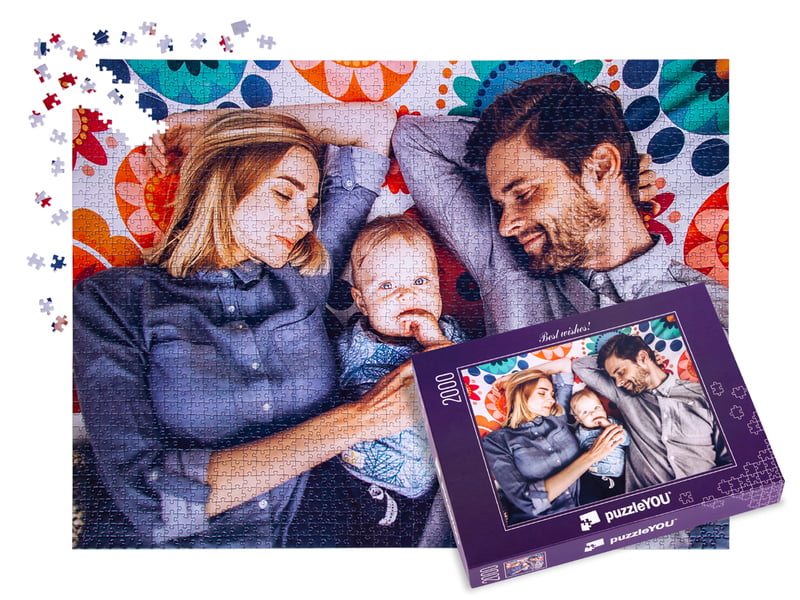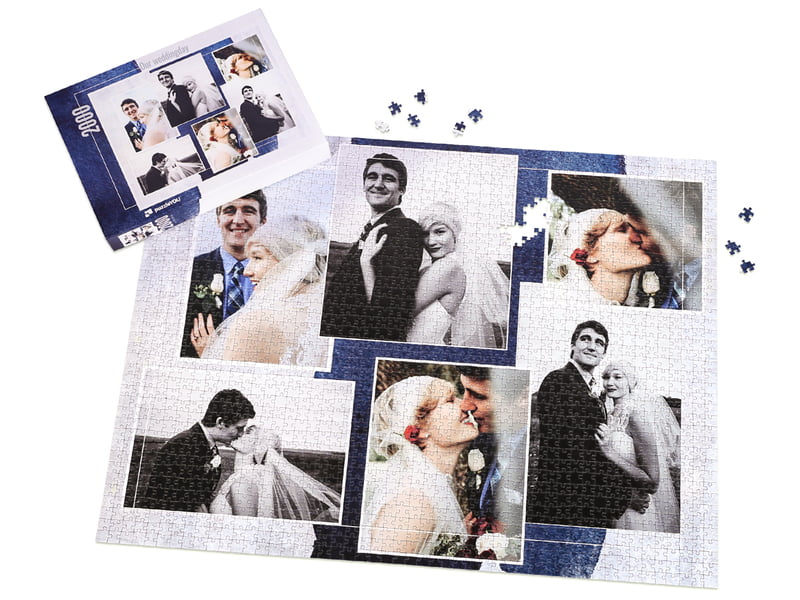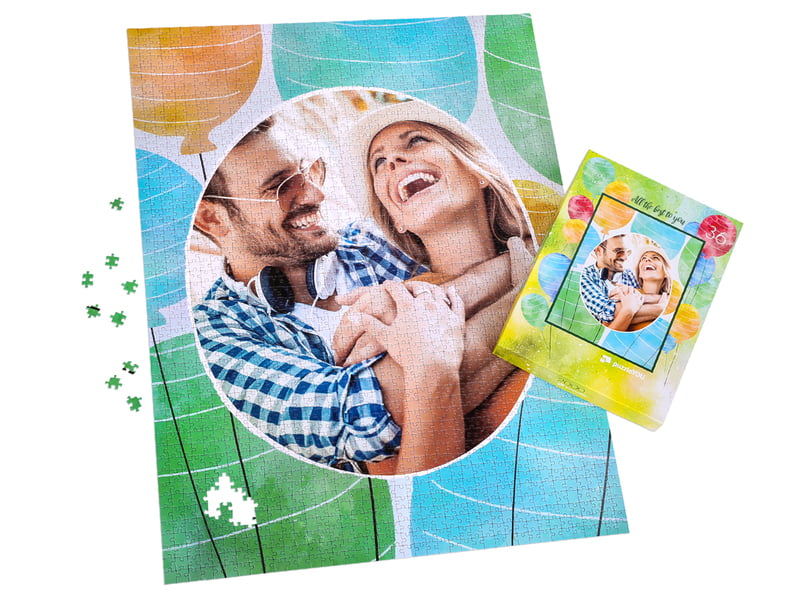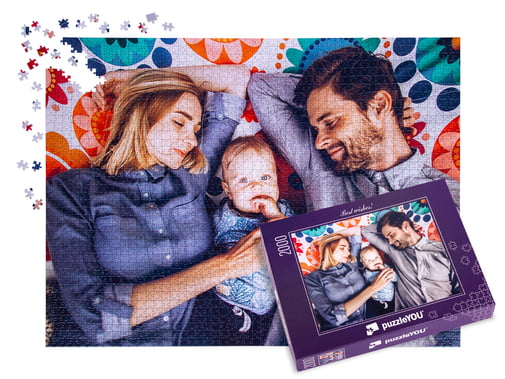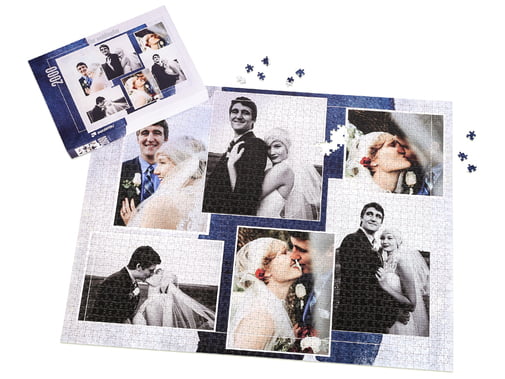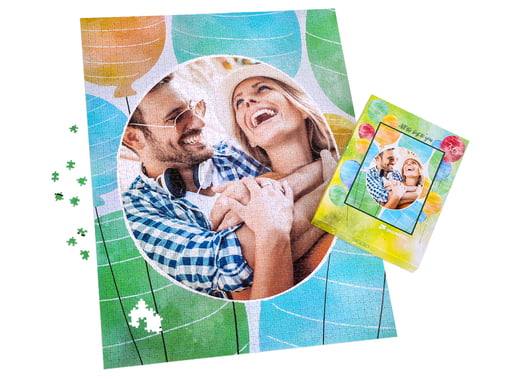 Personalised jigsaw 2000 pieces
» Product ratings:
dummy-detail-value
Size: ca. 90 x 67 cm
Ideal for puzzle enthusiastics
Amazing box layouts for
all possible occasions
2000 piece photo puzzle – our largest!
Size of the box:
Size of the assembled puzzle:
Size of the pieces:
Thickness of the pieces:
Sustainable puzzles: Our contribution to environmental protection
Since the beginning of our company's history, we have followed the print-on-demand approach and purposely decided not to produce any stock.
puzzleYOU are getting greener - be a part of our initiative.
We only produce when someone places an order

At puzzleYOU, we take environmental protection and the responsible use of resources very seriously. That is why we have been following the print on demand approach from the very beginning. Only when someone has designed a personalised jigsaw photo puzzle and placed the order does our production come into play.

In this way, we avoid an unnecessary production of jigsaw puzzles, which in the worst case would then gather dust in some warehouse and consume many resources, such as cardboard, ink, electricity and much more. In addition, this form of production allows us to keep our production lean and also to tie up less space, as no energy-consuming warehouses are needed.

From our early days, as we where know under the name photopuzzle.ie, we at puzzleYOU have been aware of our impact on the environment. Find out more about our sustainability policy.
Creating a 2000 piece photo jigsaw – This is how it works
Here you can learn how to create your personalised 2000 piece jigsaw photo puzzle in a relatively short time. A tip for our largest jigsaw puzzle: A photo puzzle collage made up of your favourite photos makes it easier to put the jigsaw puzzle together. Following the three simple steps below, there is nothing standing in your way of enjoying the completing of 6,000 cm² puzzle pieces.
Puzzle variants
Choose your photo puzzle:
Puzzle accessories
Choose your accessory:
Reviews
Tony from Monkstown wrote

I choose this product as a nice way to mark a very special occasion by making a puzzle from a photo of my daughters wedding venue. It's a fun way to bring back happy memories for her.

Jennifer from Annacotty wrote

Great value. Speedy turn around. Hassle free creation tools.

Frequently asked questions
All prices include VAT and exclude postage.