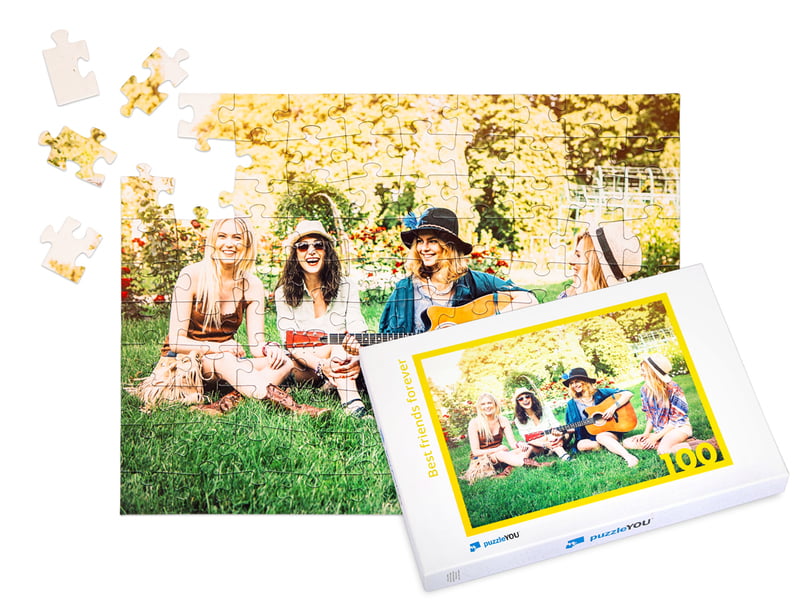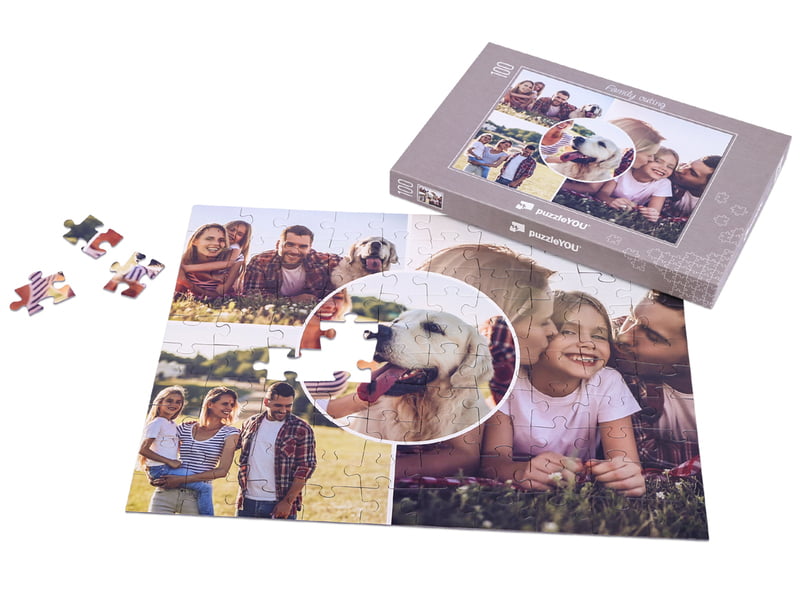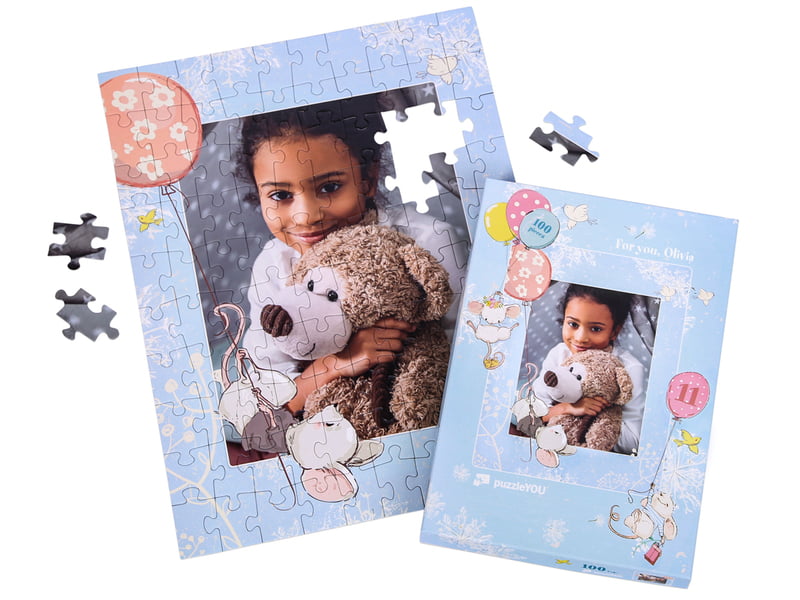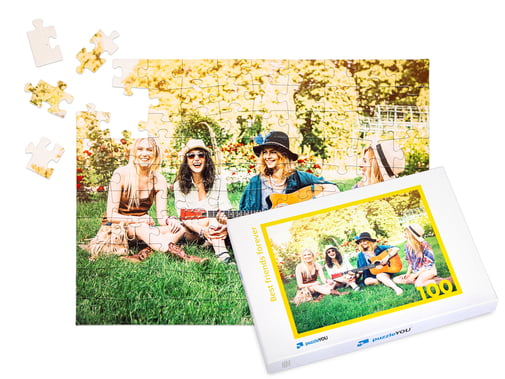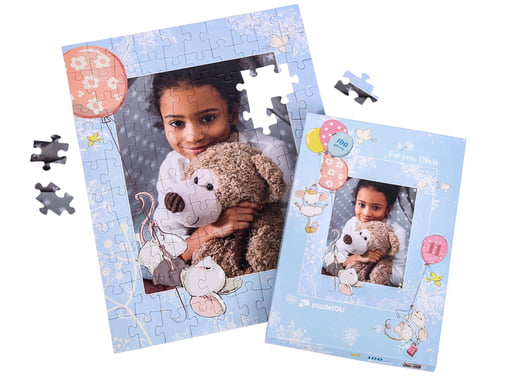 Personalised jigsaw 100 pieces
» Product ratings:
dummy-detail-value
Size: ca. 48 x 36 cm
Ideal for children and the elderly
Amazing box layouts for
all possible occasions
100 Piece Photo Jigsaw Puzzle with Success Guarantee
Size of the box:
Size of the assembled puzzle:
Size of the pieces:
Thickness of the pieces:
Creating a 100 piece photo jigsaw puzzle – This is how it works
The personalised 100 piece jigsaw puzzle quickly guarantees a feeling of accomplishment. The 36 x 48 cm photo puzzle can be assembled again and again. We give a 15-year guarantee on this playtime fun. Choose a suitably lovely photo that you can't get enough of. Baby photos, wedding pictures, holiday snapshots or birthday selfies become permanent highlights on the personalised 100 piece jigsaw puzzle.
Small Puzzles, Large Impact
puzzleYOU are getting greener - be a part of our initiative.
Recycling saves resources

A great, high quality product does not always require brand new materials. We here at puzzleYOU find recycling works just as well. We discovered a way to integrate recycling and trust in recycled materials, e. g. our 100 % recycled jigsaw cardboard. This is how we save a large amount of new materials and decrease resource waste. Because of resource recycling in our company we also save on carbon waste and can leave behind a green footprint.

From our early days, as we were known under the name photopuzzle.ie, we at puzzleYOU have been aware of our impact on the environment. Find out more about our sustainability policy.
Puzzle variants
Choose your photo puzzle:
Puzzle accessories
Choose your photo puzzle accessory:
Reviews
Mary from Swords wrote

I chose this for a child who loves jigsaws. It looks great and I would certainly recommend it to others.

Geana from Lucan wrote

My daughter had got 2 puzzles from you over Christmas and I loved them, so ordered one myself and it was exactly what I wanted.

Frequently asked questions
All prices include VAT and exclude postage.